Thank you for your interest in DASNY's Co-Lead Managers Personal Income Tax Financing RFI. Be sure to create or log in to your account in order to submit your information to the RFI. You must be registered with DASNY to submit a response. Once you've created or logged in to the Portal, you'll be redirected back here to work through entering your submission.


Below is the link to the Co-Lead Managers PIT RFI Package and a list of key dates for your reference. As you work through the Portal, it may be easier to keep the RFI package open and refer back as needed. If you have questions regarding the RFI, use the Questions section below to get clarification.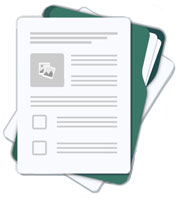 KEY DATES TO FOLLOW
| | |
| --- | --- |
| Notify firms/Activate RFI Portal | 4/3/23 |
| Inquiries Due | 4/5/23 (3:00PM EDT) |
| Answers to Inquiries Posted in Portal | 4/7/23 |
| Electronic Responses Due | 4/18/23 (5:00 PM EDT) |
| Selection of Co-Lead Managers | (on our about) 5/2/23 |
ASK A QUESTION:
Questions and answers regarding the RFI can be found in the Question & Answer portion of the Portal using the links below.
Feel free to ask a question at any point up uptil the deadline. After that, no further questions may be asked.
ASK A QUESTION
Ask questions until the deadline on
April 5, 2023
.
SEE ANSWERS
Find answers to your questions and others
on or after April 7, 2023
.
START OR EDIT A RESPONSE TO AN RFI:
Begin a new response or edit the one you already started
Once you have started a response, you can make edits until you submit your final package to DASNY. However, you will be able to edit your existing response until the RFI deadline. Once you have submitted your final package, no additional changes can be made.
EDIT AN EXISTING RESPONSE